When asked if he believed in the existence of climate change, however, Mr Trump's answer did not chime with the scientific consensus.
"There is a cooling, and there's a heating. I mean, look, it used to not be climate change, it used to be global warming. That wasn't working too well because it was getting too cold all over the place," he said.
Global warming and climate change are often used interchangeably, but in fact refer to slightly different things. The two are not mutually exclusive.
While global warming refers only to the Earth's rising surface temperature, climate change is a broader term that includes the other effects of carbon pollution, such as changing weather patterns.
There have been several studies gauging the consensus among climate scientists on human-caused global warming, with 97 per cent emerging as an accurate estimate of the proportion who accept it. "The ice caps were going to melt, they were going to be gone by now, but now they're setting records. They're at a record level," Mr Trump continued.
Mr Trump's comments echo arguments often made by climate change sceptics that global warming has stopped, or even reversed, in recent years.
Recent figures from the Met Office, Nasa and the US National Oceanic and Atmospheric Administration showed 2017 was one of the hottest years ever recorded.
These temperatures came as little surprise to climate scientists, as they are a continuation of the upward temperature trend that has been on-going for decades.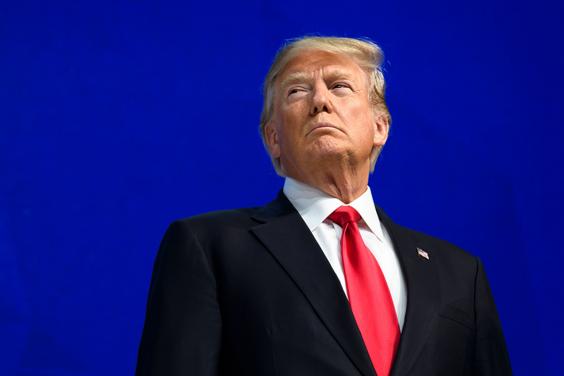 "Forget what the sceptics will tell you, climate change is real and is happening right now," said Professor Martin Siegert, a climate change expert at Imperial College London, in response to the new figures.
As for polar ice levels, data shows that they are indeed – as Mr Trump stated – at "a record level", although not the level he had in mind. Last year Nasa reported record lows in sea ice extent in both the Arctic and the Antarctic.
Though as with global temperature data, there are always fluctuations in sea ice levels from year to year, scientists always consider long-term trends when analysing climate data, and these are what they base their conclusions on.